Introduction
Success in a top Drupal agency is achieved by its people. And with something like Drupal staff augmentation, it's important to hone in on traits. When growing our team, choosing augmentees with indicators like these can mean the difference between competitive advantage and failure.
So what ideal, non-techie team member traits make a top Drupal agency?
1. Integrity
Open source integrity is what builds a top Drupal agency. When they've contributed code, do they support it? Are they responding to posts in the issue queue? These indicators are important. But it goes beyond just coding integrity. More of a movement than practice, less of a process than a culture; open source involves a different kind of ethic. After all, that's what builds and evangelizes entire communities.
An employee can have all the talent in the world, but without honesty and authenticity, nothing significant can be accomplished. Integrity is the stable force behind many role models. Great leaders model integrity by being honest and doing what is right no matter the circumstances.
Integrity requires us to make the right choice, even when we may not receive personal gain from the outcome. Open Source Integrity is something that should be mutually understood by contributors.
Much like the foundation of a building, this should be the basis for every good hire or Drupal augmentee. Integrity is essential for lasting success.
2. Openness
Drupal didn't make it this far by closing itself off from criticism, suggestion, or ideas. Openness is how open source technology will take over the world of software. So it is with individuals.
Satisfied employees comfortably voice concerns and ask questions. They know where to go for answers. In current economic times, openness is crucial—anxiety is high, doors seem closed. It's impossible to build an atmosphere of trust if new augmentees or hirees are padlocked. A closed environment encourages a damaging, looming distrust within organizations big and small. To create that transparent, open workplace, more value must be placed on this trait.
3. Giving
Here's one of the most undervalued traits of all. It usually means going above and beyond comfort zones—sharing time, talent, and more without a reward expectation. Giving back to a community like the Drupal Community goes beyond a typical gift exchange.
A top Drupal agency will make its mark this way. It's how the marketplace is ordered, and it's the practicing of this virtue by our industry leaders, mentors, top contributors that distinguish them—set them at the top. Drupal event attendance is a great indicator here. To teach and to learn open source at these events is a sign of due diligence.
4. Passion
Enthusiasm and passion: the fuel for open source success. Fervent OS evangelism is a motivator, and a top Drupal agency will have its team members feeding off of it.
Employees who are passionate about their job can make the heaviest workload a light one. Passion (drive, motivation, zeal) is the prevalent, self-driven attitude that will help lead to success. Team members who are ready for work on Monday because they love what they do, regardless of what they do, are organizational engines.
Looking for Drupal solutions?
5. Discipline
Isn't self-discipline really about perseverance? In the workplace, it's really about not giving up, despite setbacks. When control is tied to passion, mountains are moved.
Contrary to common belief, self-discipline does not mean being harsh toward yourself or living a limited, restrictive lifestyle. Self-discipline is about self-control, a sign of inner strength. This control becomes perseverance; it holds us to our decisions, enables us to follow them through.
6. Leadership
The workplace is an environment where effective leadership is incredibly important. Growth is impossible without it, and every member of a top Drupal agency should have the qualities of a leader.
Real leadership is an ability to foster affirmative action, the kind that can achieve results for an organization. The most effective leaders have a strong sense of self; they understand the qualities that spur others into action.
Effective leaders know their strengths and limitations, they create and effectively communicate a positive, realistic vision. They're motivators and inspire followers to reach their potential. Team members with this trait look beyond self-interest and encourage others to do the same. This leading is what Drupalers have to do today—it's a contributive attribute.
7. Motivation
Like discipline, self-motivation is a power that drives us to keep moving ahead. It nurtures continuous learning and success. Self-motivation is a primary means of realizing goals and progressing. We could say that it's linked to inventiveness. These team members need a lot less managing than less determined individuals.
"If a man is called to be a street sweeper, he should sweep streets even as Michelangelo painted, or Beethoven composed music, or Shakespeare wrote poetry. He should sweep streets so well that all the hosts of heaven and earth will pause to say, here lived a great street sweeper who did his job well."

-Dr. Martin Luther King Jr.
These are the individuals who tend to learn new skills and take up regular training courses, take ownership of issues, become team leaders; they go above and beyond their job description.
8. Empathy
Being sensitive and empathetic towards others goes a long way in establishing productive relationships with peers. If there's sensitivity at play in the workplace, teams will experience a reduction in office politics, misunderstandings, and the divides that fragment what needs to be a productive work environment.
What empathy does is bring about comfort. While some firms invest in the amenities of an office space or the trappings of a creative work environment, others invest more in team members who do this by their virtue.
9. Aptness
We need people who are ready, willing, and able. Infused together, this creates aptness—apt team members. That is: team members prepared to take on challenging Drupal projects and win.
Ready: This sub-trait means being "made" in a professional sense. A top Drupaler working at a top Drupal agency has to have a constant readiness, usually in the form of technical knowledge and experience. This preparation includes technical expertise, operational experience, and process knowledge.
Willing: Willingness in this sense is a desire to accomplish. We must be prepared to do the job, or all the preparation in the world won't help. Having this desire is a serious factor of professional and personal success.
Able: If we're not ready, we won't be able to do the job (regardless of our enthusiasm). If we're not willing, all the education and experience in the world won't help. However, if we're ready and willing, then we're able.
Together these sub-traits manifest in a super trait, one no Drupaler can be without.
10. Modesty
This characteristic may seem odd to many, but it shouldn't. Let's face it, the most sought after employees shout their values, not through their words but their work. They're humble. Team members like this don't feel the need to pump themselves up in front of others.
This post was originally published on 11/9/2015. It has since been updated.
About the Author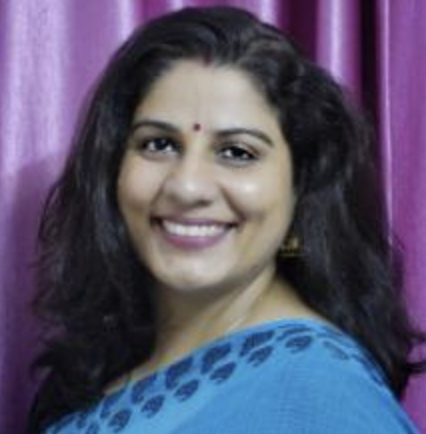 About the Author
Mridula Ujjwal, Director of Learning & Development
Outside work, Mridula is a Poetess, Psychotherapist, Numerologist, and Reiki healer. She loves to read, swim, cycle, and take nature walks.