Introduction
The introduction of a DXP is a humongous undertaking. It requires highly professional project management and constant support from stakeholders. The good news is that you have already strategized and planned for your DXP implementation.
And the next step is to finally get the DXP implemented.
A lot needs to be done, from pushing everything to the finish line to preparing the team for upcoming changes. Learn more about what all that is here.
Executing The Implementation Plan
Recall that by the end of the 'How To Prepare For DXP Implementation' blog, you had the sprint plan, DXP platform choice, implementation strategy and roadmap, information architecture, and the UX & UI strategy. The next steps are focused on execution.
Read more about our 'DXP Discovery Questionnaire' if you need a detailed plan of your DXP requirements.
Sprints, Agile Methodology, And Sprint Demos
Adopting an agile delivery methodology helps follow an inspect and adapt approach. Throughout all project phases, from discovery, design, and development to deployment, the sprint-based approach enables regular review of progress towards each milestone, review of current work, and revisit or reprioritizing features as needed.
The objective of each timeboxed sprint will be to deliver an outcome aligned with the sprint goals. At the end of every iteration, the sprint deliverables will follow a cycle of validation and feedback from relevant stakeholders. The goal is to get early feedback and continuously align delivery with evolving business priorities and values.
Continuous Discoveries
Recognizing your organization's and DXP's needs is a continuous process. After the initial discovery of the project, constant discovery activities allow the business stakeholders and development team to evolve and refine their ideas based on findings and evolving needs. The goal is to ensure that the product delivers more value and frequently seeks the desired product outcome by conducting small research activities.
Key Areas Of DXP Implementation
Some key areas of DXP implementation are:
Content Management: Check the DXP's content management capabilities, like creating, publishing, and managing content across multiple channels, to provide a seamless omnichannel experience.
Customization: Consider the level of personalization and customization that the DXP offers to ensure it meets the organization's unique needs based on its digital maturity.
Integration With Existing Systems: Ensure that the DXP can integrate with existing systems such as CRM, e-commerce platforms, and analytics tools to provide a seamless experience for customers and stakeholders.
Analytics And Reporting: Ensure that the DXP provides real-time analytics and reporting capabilities to track performance and identify areas for improvement.
Scalability: Make sure that the DXP can scale as the business and customer needs grow over time.
Security: Verify that the DXP has robust security features to protect sensitive customer data and ensure compliance with relevant regulations.
Content Migration: Aim to complete the bulk of the migration and QA relatively early throughout implementation. This will help reduce the UAT burden and the likelihood of errors at go-live.

Training, Onboarding Stakeholders, And Launch!
While the DXP is being implemented, organizations must focus on training, documentation, and reaching the launch date as per schedule.
Training And Documentation
It is vital to conduct workshops and onboard stakeholders who will manage various tasks like installing or updating modules, updating users and permissions, and managing data. This workshop should help establish a process for answering questions and providing an administrator guide that will serve as an ongoing reference for stakeholders.
The guide must contain the following:
Training Plans
Stakeholders should collaborate to identify the training needs and assess experience around content generation and site-building. It is a good plan to appoint a dedicated training leader who can work with the DXP implementers to create training plans that set up the team for success.
Test Scripts
Each stage of the composable DXP implementation must consist of relevant testing steps and scripts on which each feature operates. These scripts should be regularly updated and reviewed to ensure a hassle-free adoption of the new system.
Documentation
Training should be conducted at the end of the development phase to ensure the organization is prepared to lead the content work moving forward. This can include a walkthrough on an editor guide or documentation to help team members upskill.
Onboarding Stakeholders
The onboarding process should involve as many stakeholders as possible, content authors, editors, moderators, and marketers. The strategy is to have important stakeholders interact with the new technology stack to be comfortable with hitting the ground running.
Onboarding should first define the goals and then use a combination of the software interface, communication, demonstrations, training, and inside tips. This will ensure that all stakeholders are aligned and don't get stuck on the path to success.
Launch!
Congratulations! You have successfully found the ideal DXP for your organization, negotiated the terms and features you want, and implemented the DXP into your organization. But there is still a lot to do.
A successful launch phase is never complete without a full review of the DXP. This review should be based on user testing, User Acceptance Testing (UAT), and ease of content management. To ensure everything runs smoothly, you must set up a coordinated and supported process with your DXP implementers. The focus should be on activities like:
Alpha Launch
This activity consists of product hosting environment configuration. End-to-end QA is also conducted to harden the system and prepare for UAT. Usability testing ensures that required front-end implementation or navigation adjustments are identified.
Beta Site Deployment
After bug identification, product owners will confirm that delivered features meet acceptance criteria. This activity ensures that the schedule concludes with a final week to resolve any issues that may be identified, and the entire team is ready to go live.
Ongoing Maintenance & Optimization
Ongoing maintenance and optimization refer to:
Monitoring and tracking performance metrics
Identifying and addressing any issues or challenges
Continuously improving and optimizing the DXP
Keeping up with updates and new features
After launching the DXP, stakeholders should set up a plan for the next few months. Allow the team to test the DXP on small projects, get quick wins, and iron out any kinks present in the system.
Once the team is confident, strategize to ensure that the DXP continues to grow and develop over the coming months and years. The mindset is to get as much value from the platform as possible while innovating for the latest technology changes.
The DXP, as a piece of technology, should be the lifeblood of your technology stack. Stakeholders should always look for ways to update, improve, and innovate on top of the DXP.
Plan for the future where the organization goes beyond meeting customer needs and can successfully anticipate and act on them. This is only possible by adopting a fundamental shift focused on the following.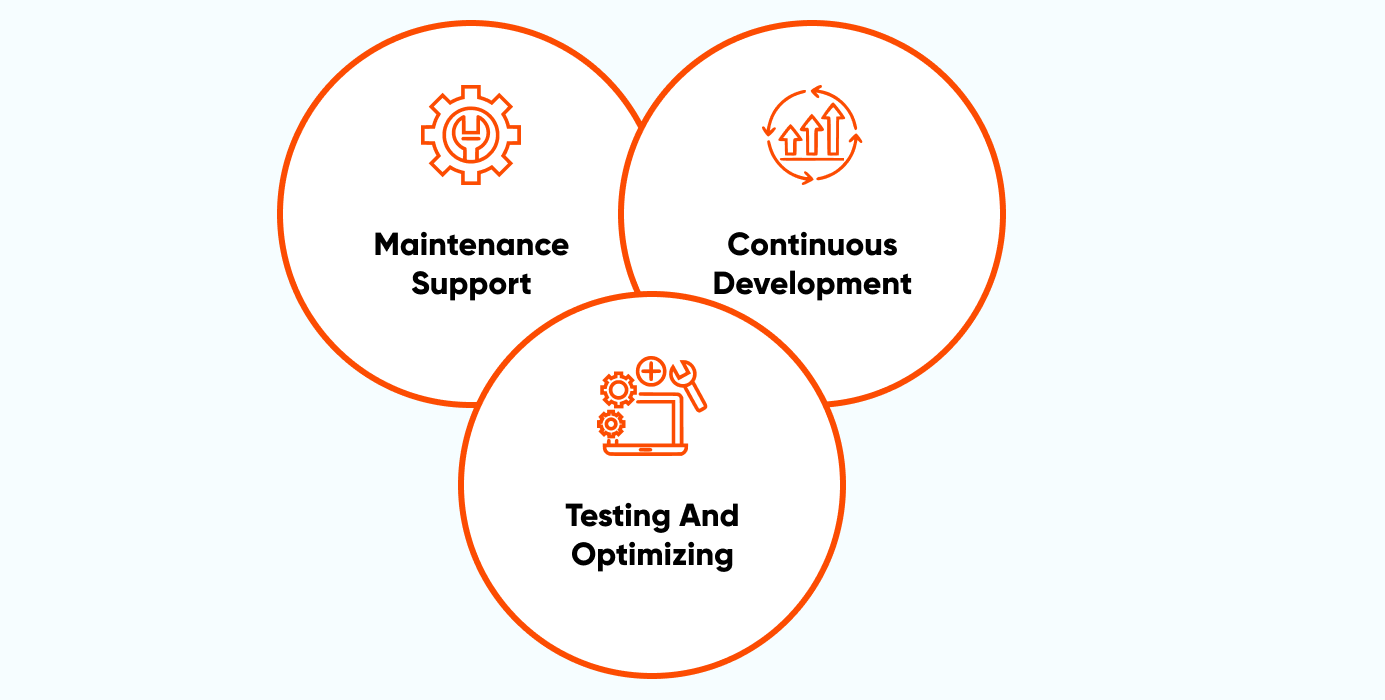 Maintenance Support
Continuous innovation can only happen if the system is appropriately maintained. This additional maintenance support should be focused on the following:
Security updates that are patched immediately
Uptime monitoring aimed at resolving any downtime
24/7 helpdesk support to raise a defect and get a speedy resolution
Prioritizing backlog based on the value
Ensuring stability and consistency of the live site to ensure a high-end-user experience
Continuous Development
Continuous development should be done as a plan-driven operation that is adaptive and focused on delivering value through an agile release model. It should consist of:
Implementation of ongoing maintenance
Resolution of bugs
Small feature enhancements
Application enhancement
Scheduling preventive actions during release planning
Testing And Optimizing
Once the DXP is up and running, it's important to continuously test and optimize it to ensure it is constantly meeting your business goals. This can involve A/B testing, gathering user feedback, and making adjustments whenever required.
The Next Step: Constant Innovation
After implementing a DXP, the next step is to move up the digital maturity ladder by enhancing every component of the digital customer experience. Organizations must continuously improve reachability, service convenience, personalization, purchase convenience, channel flexibility, and ease of use. A good place to start is by honing on marketing automation.
Marketing Automation
Focusing on marketing automation will ensure that your organization can always move upward. This means that organizations will have to focus on the following:
Personalization And Targeting
Personalization focuses on customer needs. The goal is to create a relevant, personal experience for each end-user based on their current needs. Targeting, on the other hand, is about marketing needs and insights. This is a one size fits all approach that uses insights from experiences and shows the most relevant content, products, and offers to customers.
Personalization and targeting work well together. A personalization engine uses the market segments as inputs for the personalization engine to provide different tailored digital experiences to end-users.
Customer Data Platforms
A Customer Data Platform (CDP) combines data from multiple sources to create a single centralized customer database that contains information about all touch points and interactions with products and services. This data can be segmented to create personalized marketing campaigns that are more effective.
Analytics And Insights
Data analytics and insights enable a deep understanding of customer behavior that organizations need to provide highly engaging digital experiences. This insight also helps organizations make better-informed decisions concerning several issues.
DXP Implementation Case Study
In this series, we discussed everything from picking a DXP to growing, implementing, and ensuring constant innovation of your technology stack. We at Axelerant followed this process to engineer an intuitive, accessible, secure, and personalized DXP for the University of East London (UEL).
UEL's website provides information on courses, admission, careers, research opportunities, and more. The old website existed on Sitecore and needed better system performance, security, and flexibility capabilities.
Axelerant enabled UEL to move to a Drupal-powered platform that offered:
Powerful search functionalities
Inclusive accessibility
Data-driven experience
Personalized content delivery
Stability
Scalability
After five weeks of discovery and over two years of continuous development, the experts at Axelerant were able to help UEL move to the top 20 in Silktide rating. Schedule a call with our experts to learn more about UEL's DXP implementation.
About the Author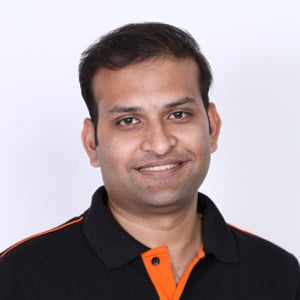 About the Author
Prateek Jain, Director, Digital Experience Services
Offline, if he's not spending time with his daughter he's either on the field playing cricket or in a chair with a good book.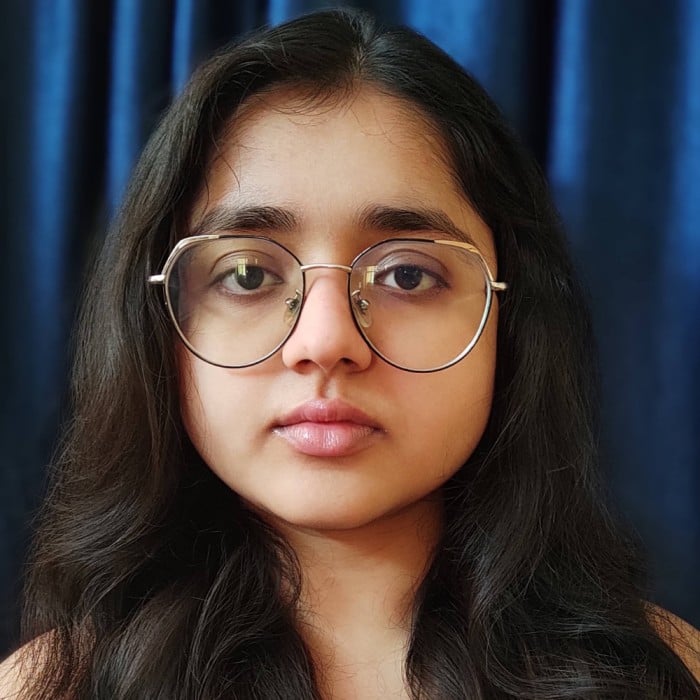 Simran Sethi, Content Marketer
Simran is an avid reader. She is an active runner, who also likes to swim, dance, and sing. For her, the meaning of life lies in the little things. Kindness, passion, and compassion are her life's essential values.