Introduction
This article captures the best practices of project and team management from a senior project manager at Axelerant.
Project managers play the toughest roles of inspiring and supporting people.
They look into the future and calibrate the present to ensure everything about a project works just the way it should, having limited time and resources.
They are the glue between the organization and its clients, bringing varied groups of people together.
And a good project manager will do everything in their ability to guarantee team members' success.
I Wasn't Always A Project Manager
Hello there, I am Jaspreet Singh.
I'm going to share everything I've worked on to get promoted as a Senior Project Manager in December 2022.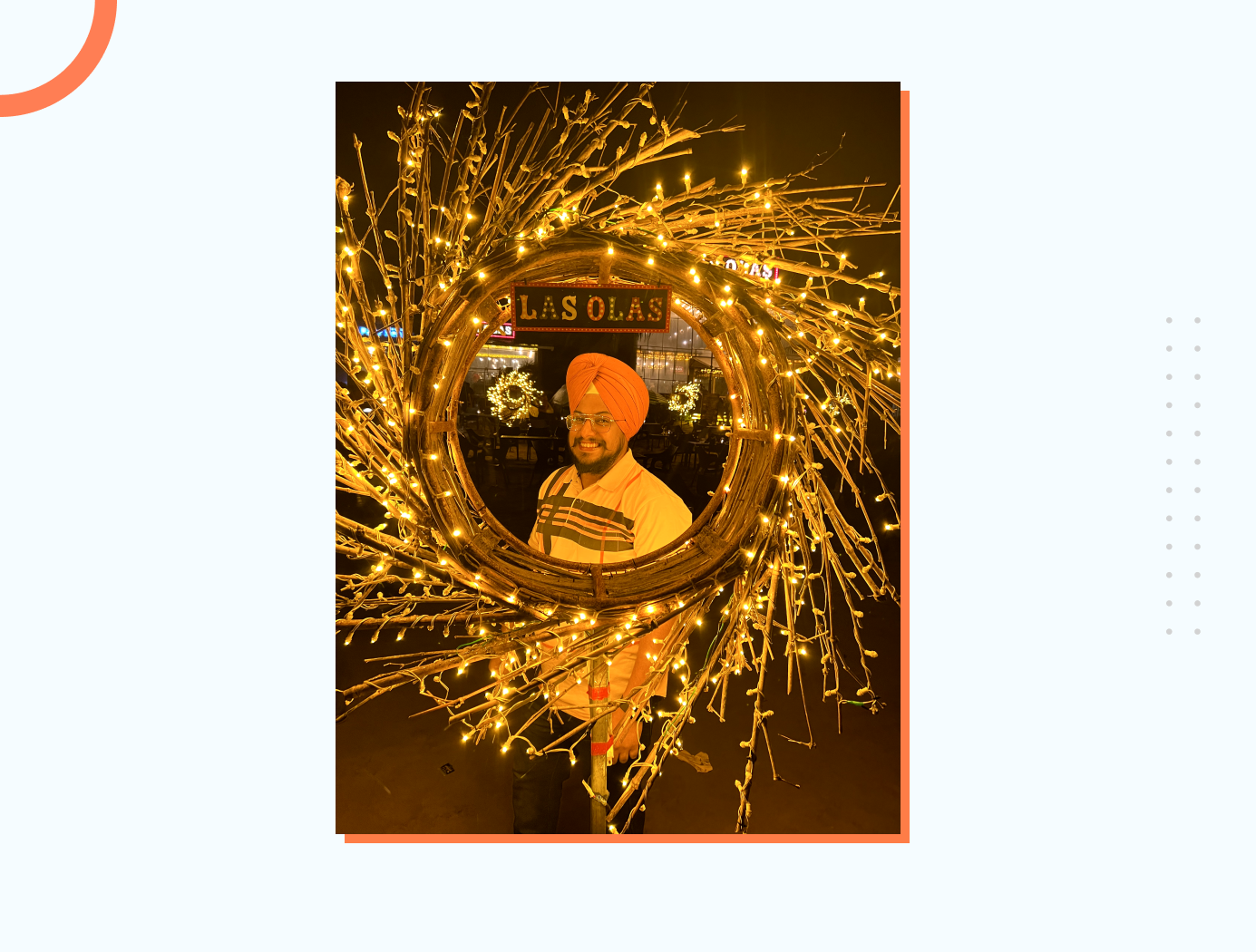 Everything I share here is intended to make your journey into project management a rewarding and memorable experience.
I actually started my career in 2011 as a quality assurance (QA) engineer.
In summer 2023, I will complete a decade at Axelerant. And for the first six years here, I worked as a QA engineer.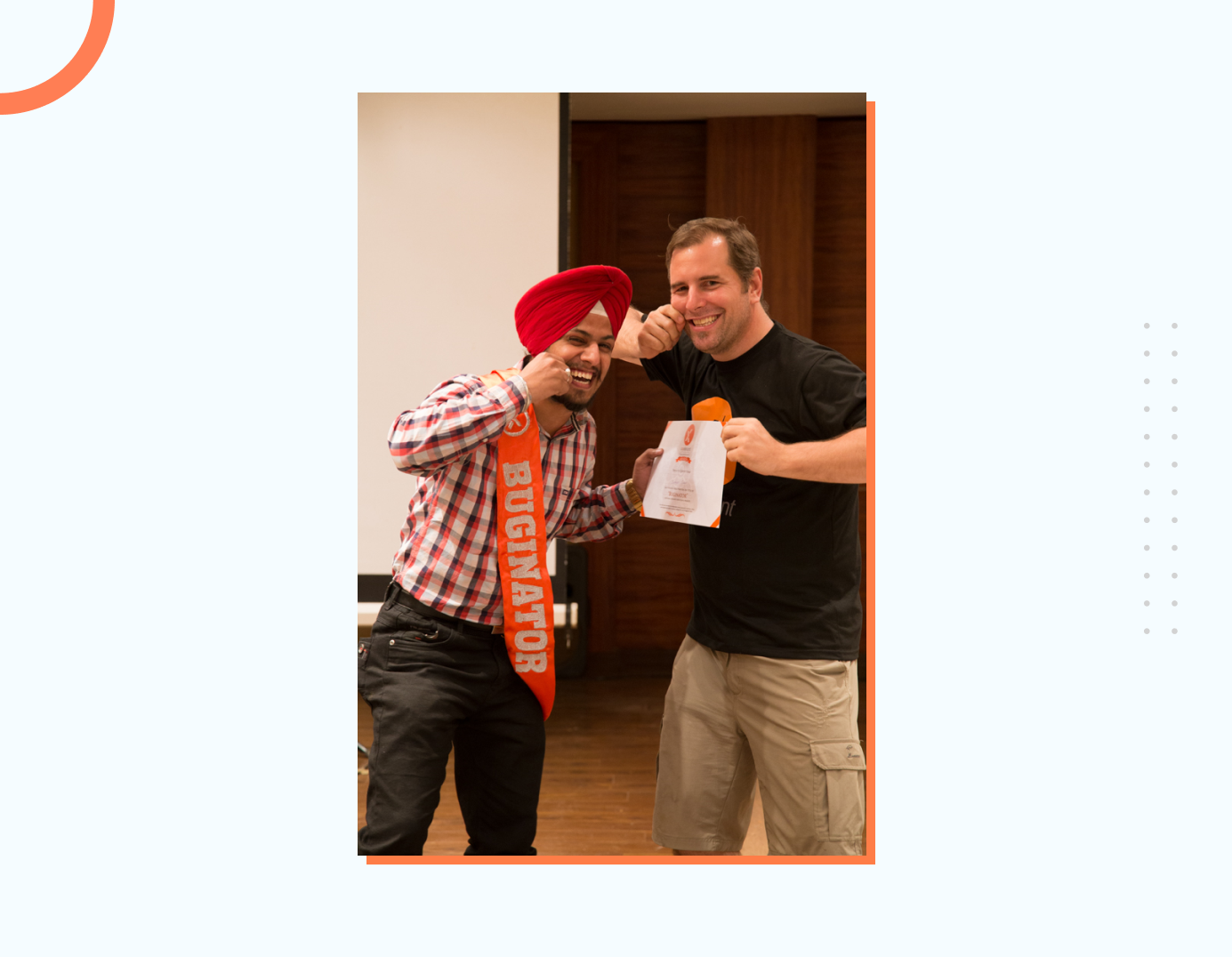 It was only in 2019 that I gathered the determination to follow my dream of becoming a project manager. After a year's training and constant support from my peers, I achieved that dream.
My Love For This Field Helped Me Grow Faster Than I Imagined
As a QA engineer, I got the opportunity to work closely with project managers.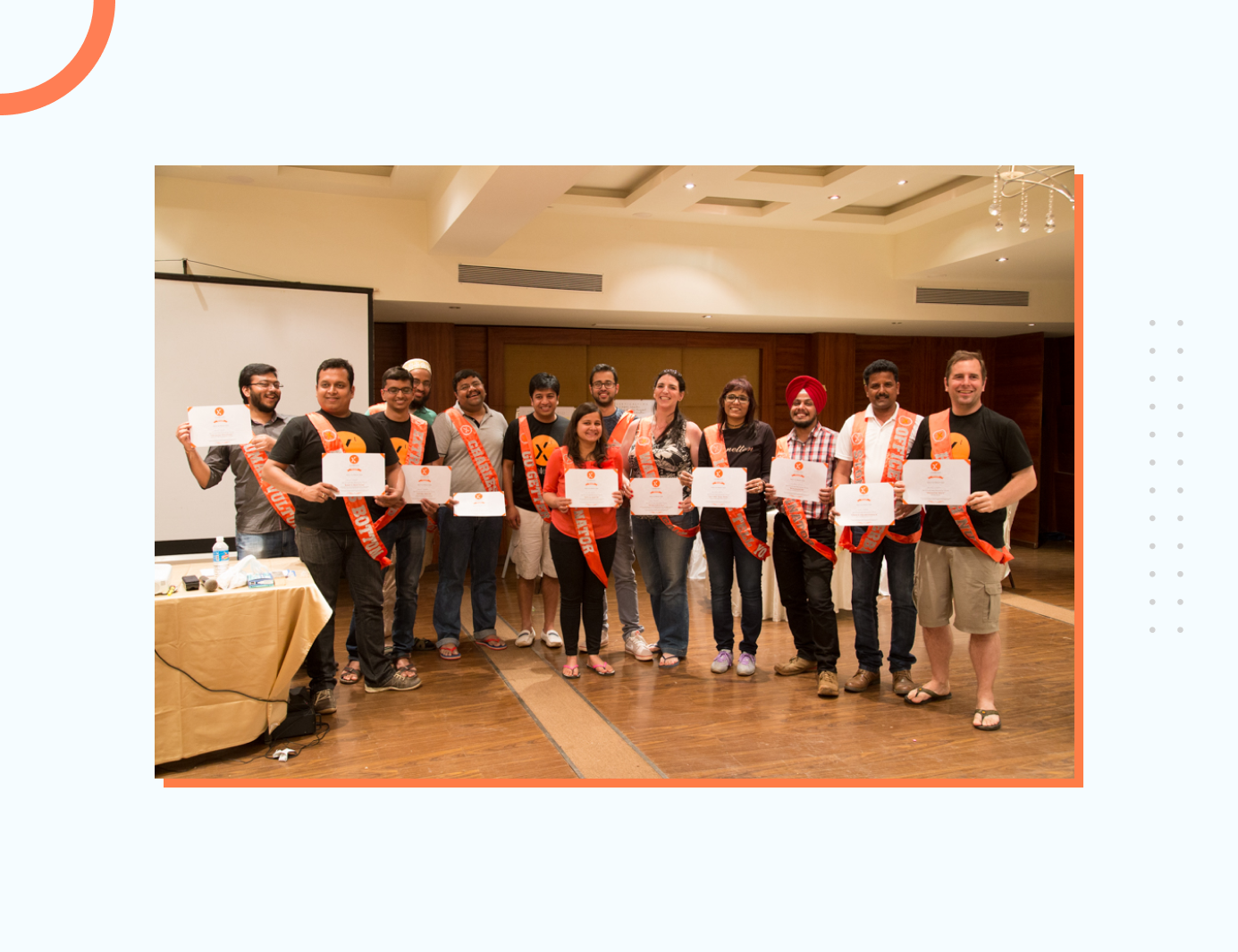 And I was instantly attracted to the role. I saw firsthand the sharp focus, problem-solving ability, critical thinking, and collaboration required to get things moving forward.
I especially loved how the main focus of a project manager was on the people. Ensuring their success was a priority by default.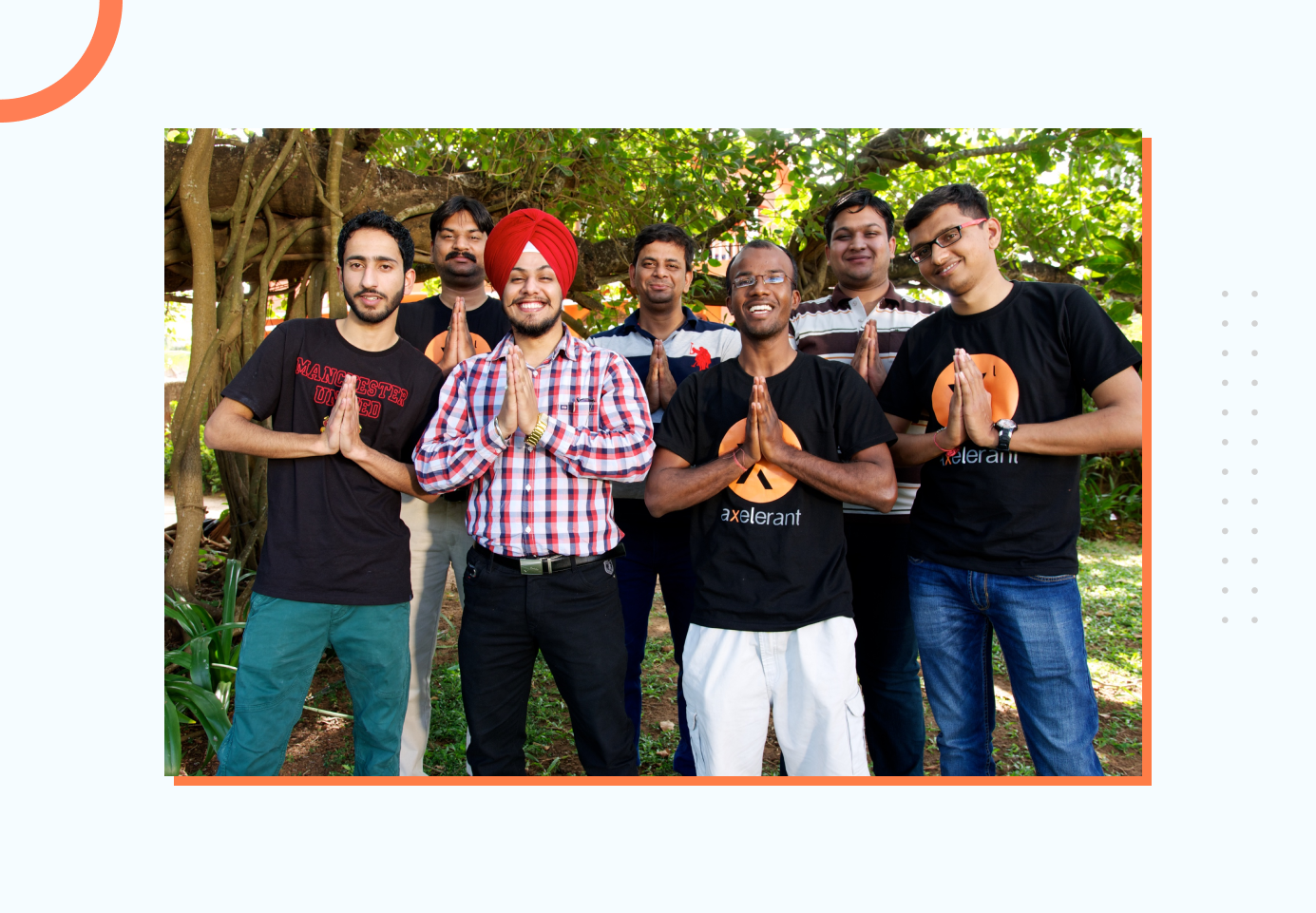 Frankly, knowing that you played a critical role in ensuring project completion was, and continues to be, a driving force for me. It's so rewarding.
Since making the switch, I've always tried my best to improve myself at project management.
And that continuous drive helped me get promoted within a short time (three years, because nothing worthy comes easy) to become a Senior Project Manager at Axelerant.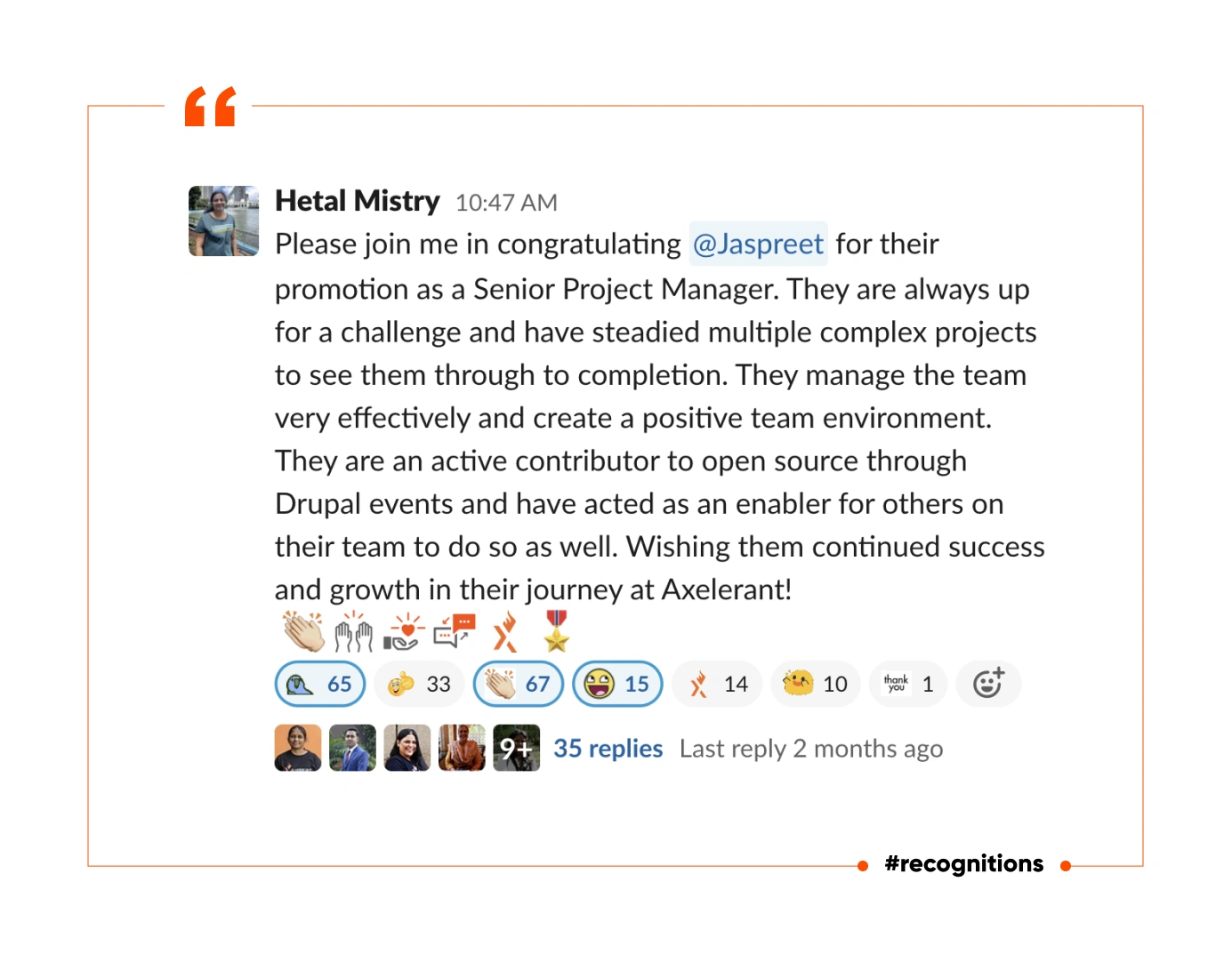 Through Dedication And Planning
Charting out a clear career path with actionable steps makes the destination appear more prominently from the start.
Use all the support you can get in this journey. I know I did.
I reached out to Axelerant's Director of Delivery Services, Hetal Mistry, and Program Manager, Mukul Garg.
They mentored me in project management methodologies, team management, and communication skills; gave me critical feedback to improve continuously.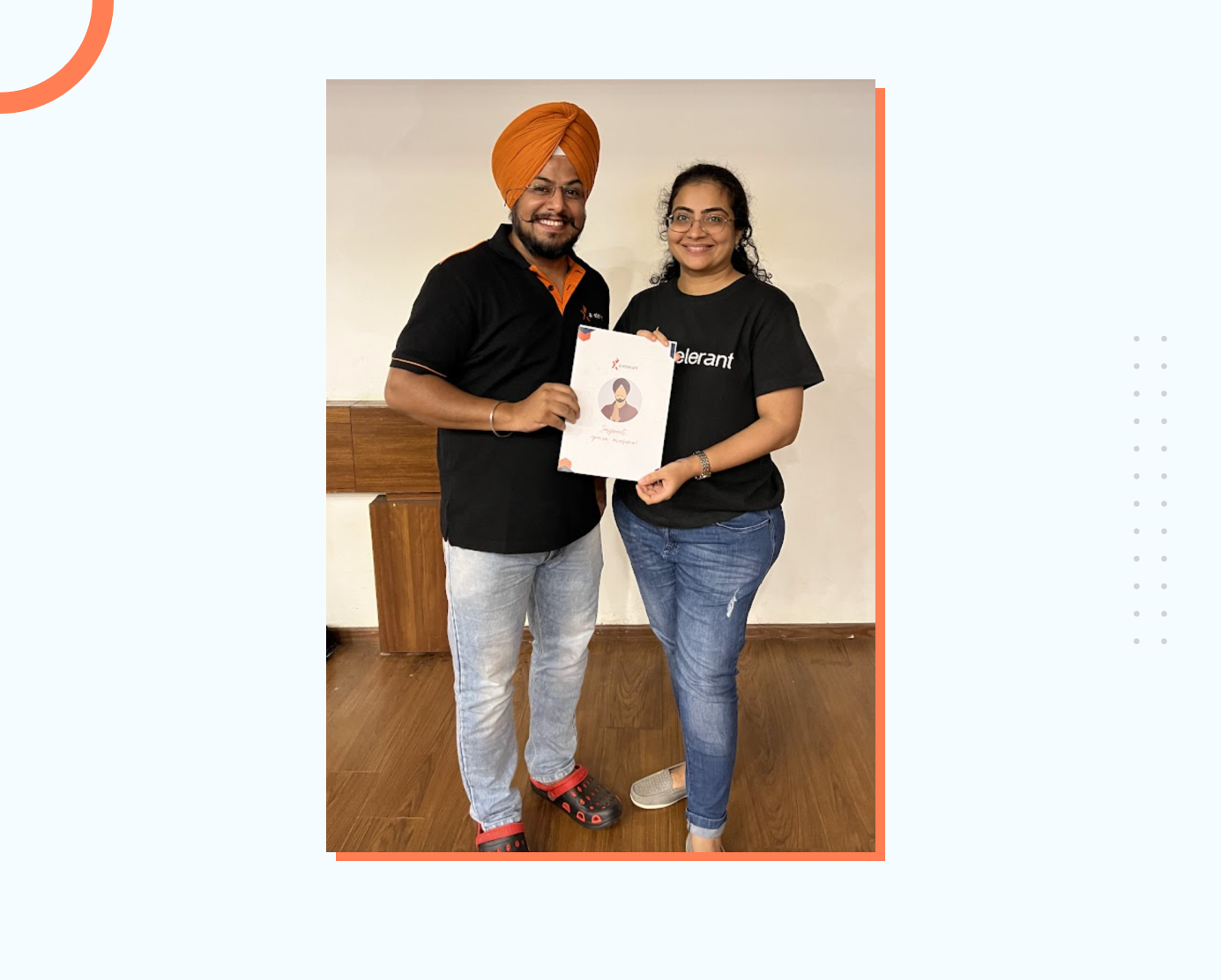 My performance coach, Axelerant Director of Coaching, Mridula Ujjwal, helped me create my IDP (individual development plan) and shared strategies to make it a reality.
With her support, I could also develop my leadership style, emotional intelligence, decision-making, and team management skills.
And Facing Challenges Head-On
Although I got all the help I needed, I knew I had to develop my core competencies to support people and get projects over the line.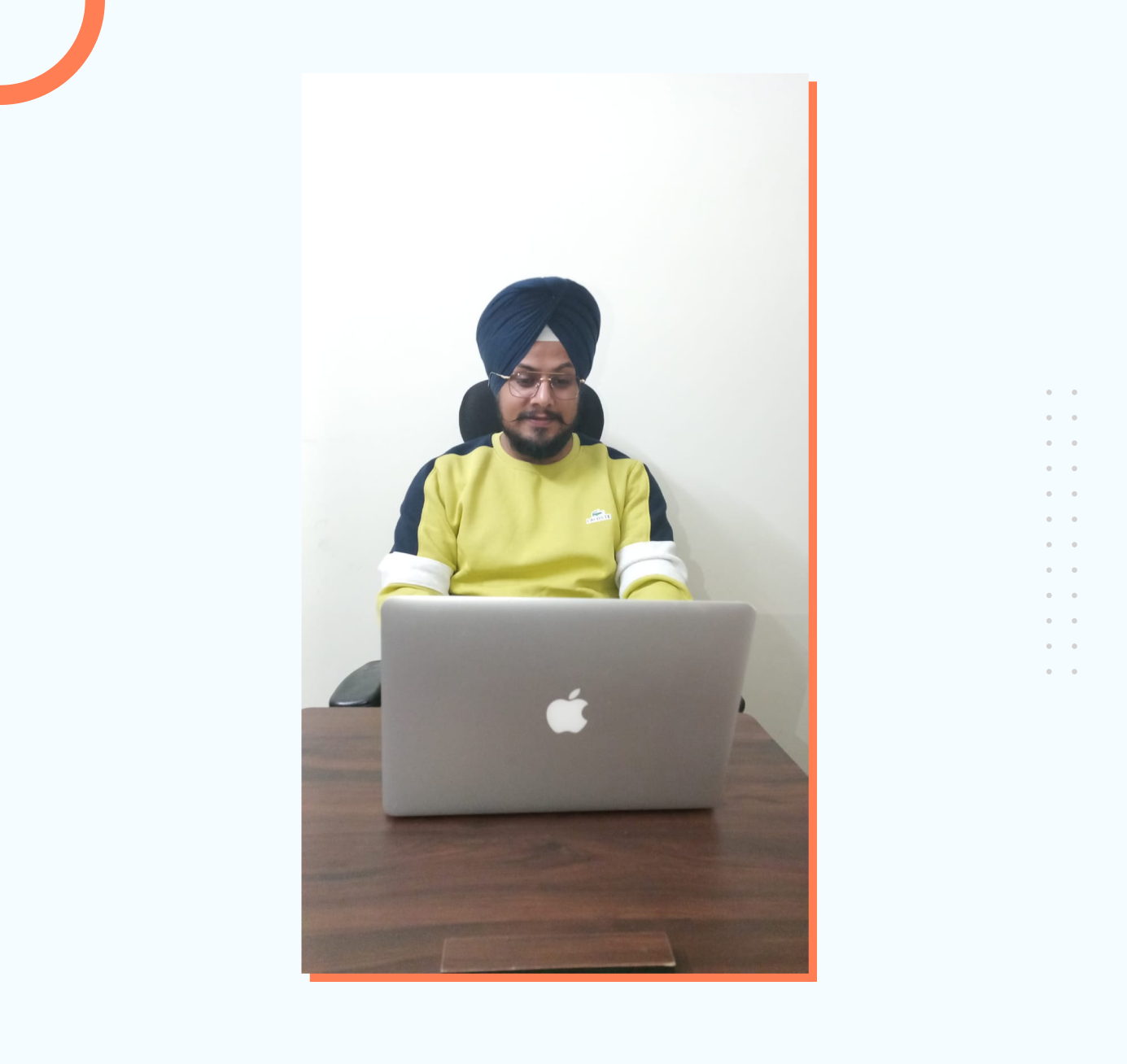 So, I used Axelerant's continuing education allowance and learned and developed myself through these certification courses:
And I willingly took on more challenging projects to apply what I learned in these courses.
Skills I Focused On Perfecting As A Project Manager
To become a senior project manager, I first had to get certain things right in my previous role.
I still focus on perfecting these skills to be able to apply them to new challenges.
Planning
Creating comprehensive action plans and collaborating closely with all stakeholders about them.
Implementing
Implementing efficient project management practices that increase profitability and help achieve organizational goals.
Preemptive Actions
Anticipating potential problems and developing solutions to maximize efficiency and productivity.
Communication
Focusing on open, authentic communication and building smooth relationships—with clients and internal team members.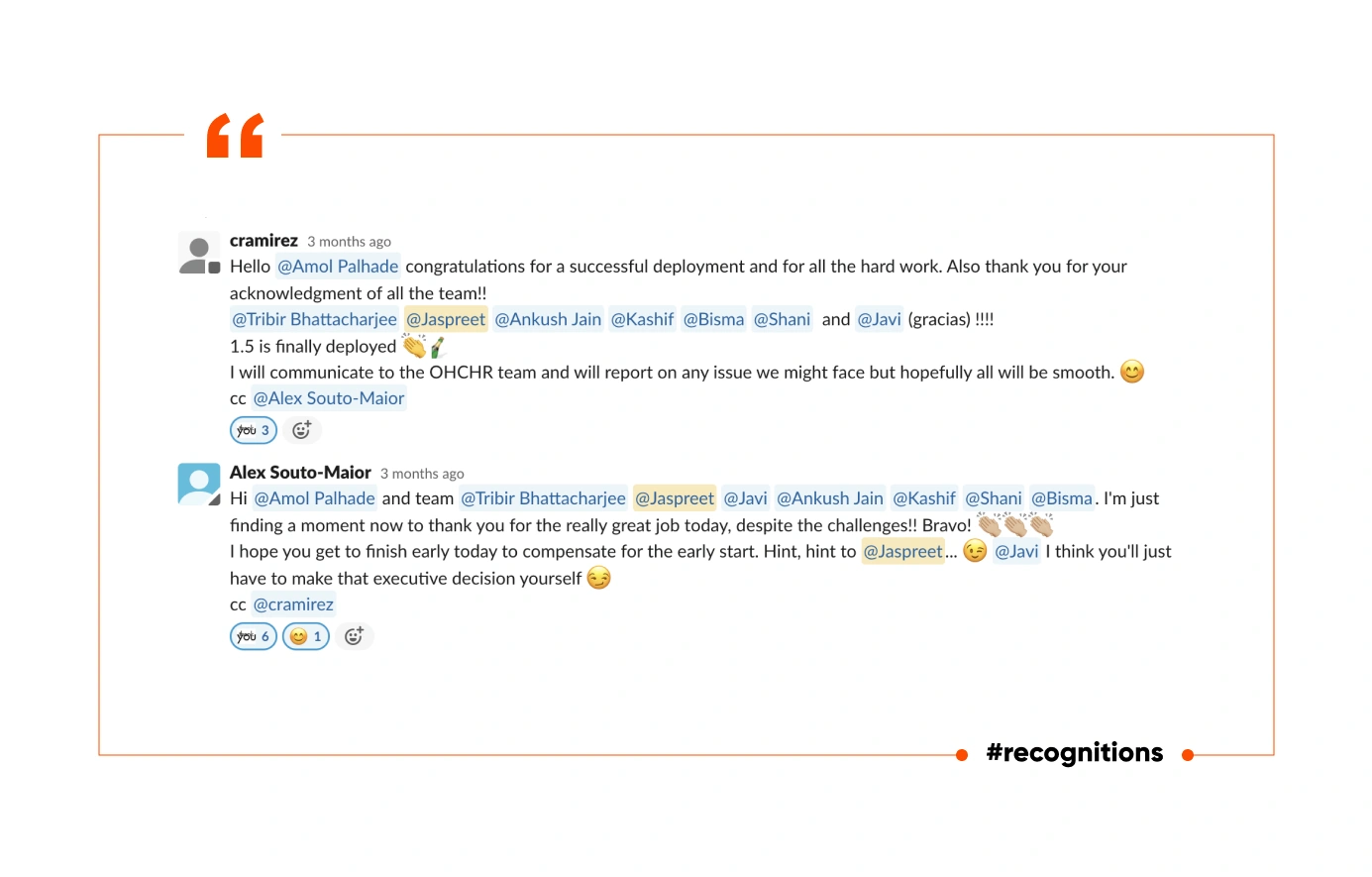 Time And Budget Management
Putting in effort to carefully manage time and budget—to get quality work done, on time.
Focusing my energy on these skills helped me meet project objectives within budget and timeframe, and provide an excellent customer experience.
And that played into bringing business from existing and new clients through referrals.
Some Core Practices That Helped Me Succeed
These are some of the fundamental practices I stick to so that everything flows smoothly within all people groups.
Not everything might work for you, depending on the environment and situation you find yourself in.
But there's only one way to find out. Try them out for yourself.
Taking A Consultative Approach
A consultative approach requires asking the right questions.
When a client comes to me with a requirement, I ask specific questions to understand why the new addition or change is needed.
Once I get the why, I ask as many questions as I need to gain greater clarity on the budget, time, priorities, etc. This enables me to plan and manage the project efficiently.
I also show them the effects of changing an existing product so they can make an informed decision.
Determining Client Expectations
A product or service needs to fit into the existing business environment of the client.
That means getting everything—the designs, the timing, the language, the functionalities—just right.
The timing is most important because certain time pockets, like back-to-school, new year, season changes, etc., generate more business than others.
And the product has to be ready by when the clients need it.
Setting the expectations straight is non-negotiable. It helps everyone stay on the same page.
Getting To Know The Stakeholders Better
It's fundamental—you have to know the people you work with.
Clients, internal team members, or it could be any other person. The more you understand them in personal and professional contexts, the better.
I have a template to collect my observations about a client, like personal and professional backgrounds, social connections, values, opinions, likes, dislikes, etc.
Being aware of these details will also help team members develop the same sensitivity toward your clients.
Choosing Transparency All The Way
Being transparent is one of the principal behavioral traits of Axelerant's core value of Openness.
Clients invest in their products or services by trusting us to build premium digital solutions.
And I maintain their trust by keeping them abreast of every project detail.
Transparency keeps people informed and boosts confidence.
Or it raises red flags on things that aren't working. Either way, it works out for the best.
I ensure sharing project information with stakeholders every month and get their acknowledgment.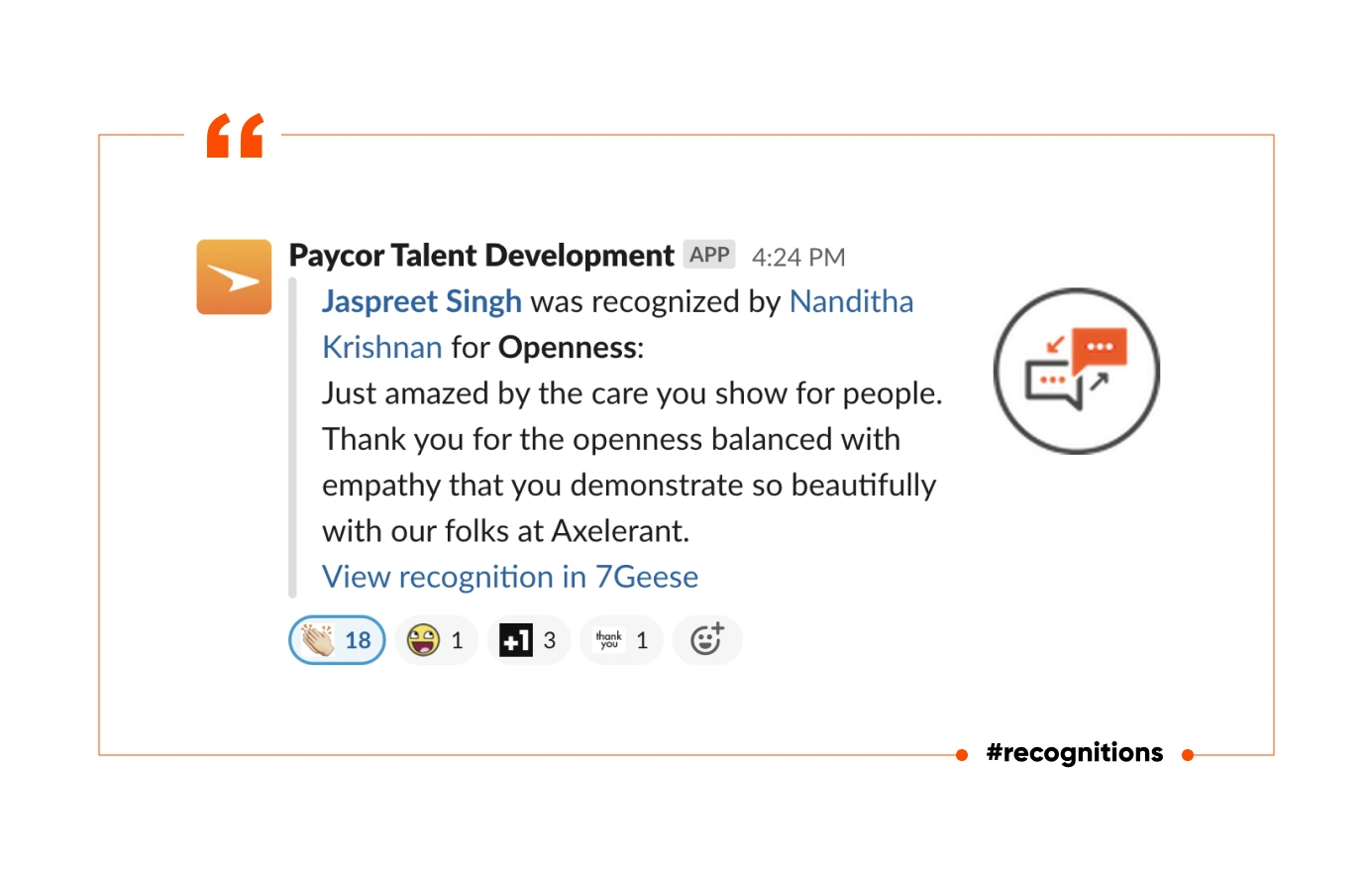 Bringing Agile Practices Among Teams
Every project manager would choose Agile practices to deliver value to their clients, which is excellent.
But going the extra mile and introducing customized variations helps shake things up.
Recently, I employed this simple retro format where team members candidly shared what they liked, learned, and lacked during the sprint.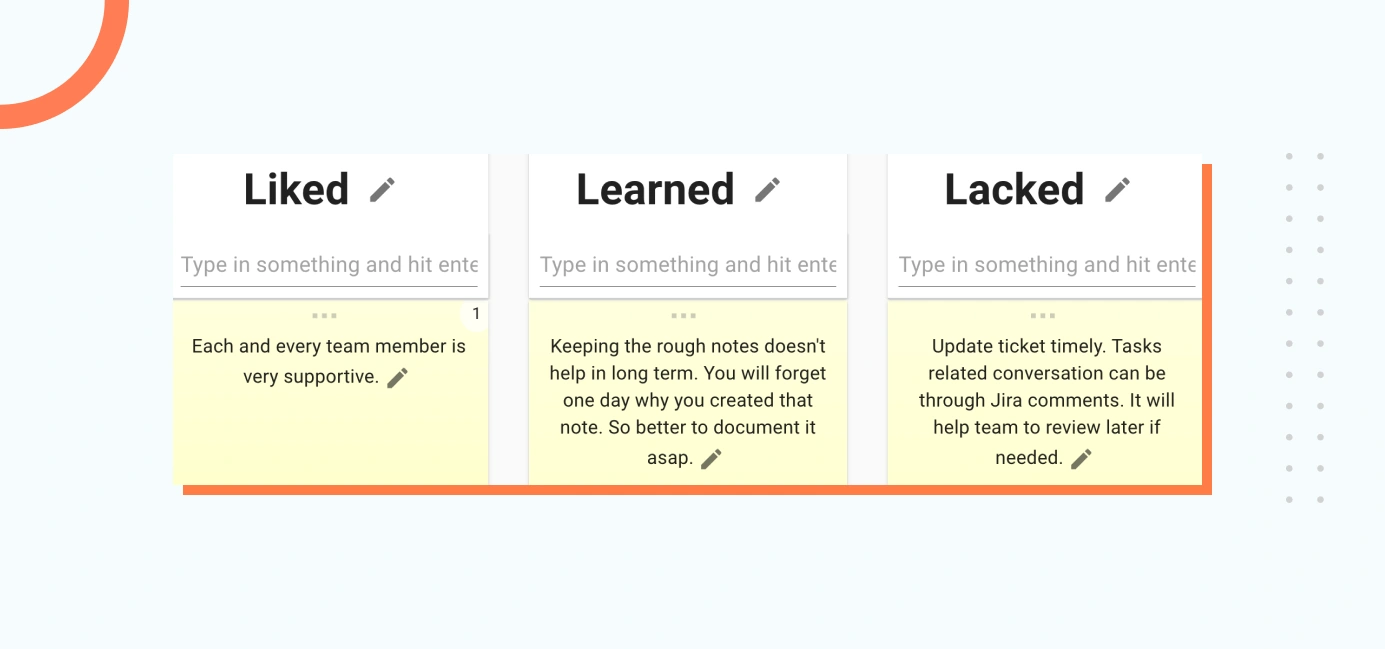 It made the routine checkpoints more authentic and engaging for everyone.
Perfecting Effective Communication
Most of a project manager's time involves communicating with people of varied backgrounds.
A misinterpretation or misunderstanding could cost an opportunity.
Things could also go wrong if the way one communicates shows unconfidence, aggression, or disinterest.
Every idea, thought, opinion, and information must be shared with utmost care and clarity.
When my performance coach made me realize that I could improve my business communication skills, I enrolled in a course.
Prioritizing Written Agreements And Action Items
Before meetings, I always ensure to share the agenda with everyone involved for greater clarity.
During the meeting, I take notes, document discussed action items, and later share it with the team and clients.
Doing this simple exercise ensures alignment between everyone and clear accountability.
Learning To Manage Anxiety
When I forayed into project management, I assumed it was my job to manage everything, even things beyond my control.
And it made me anxious to the point where I thought I had made a mistake switching my career so late.
I brought it up with my performance coach, Mridula, and she made me realize how I was worrying about things that weren't in my control.
She trained me to focus instead on the things I could manage and increase my trust in people and processes.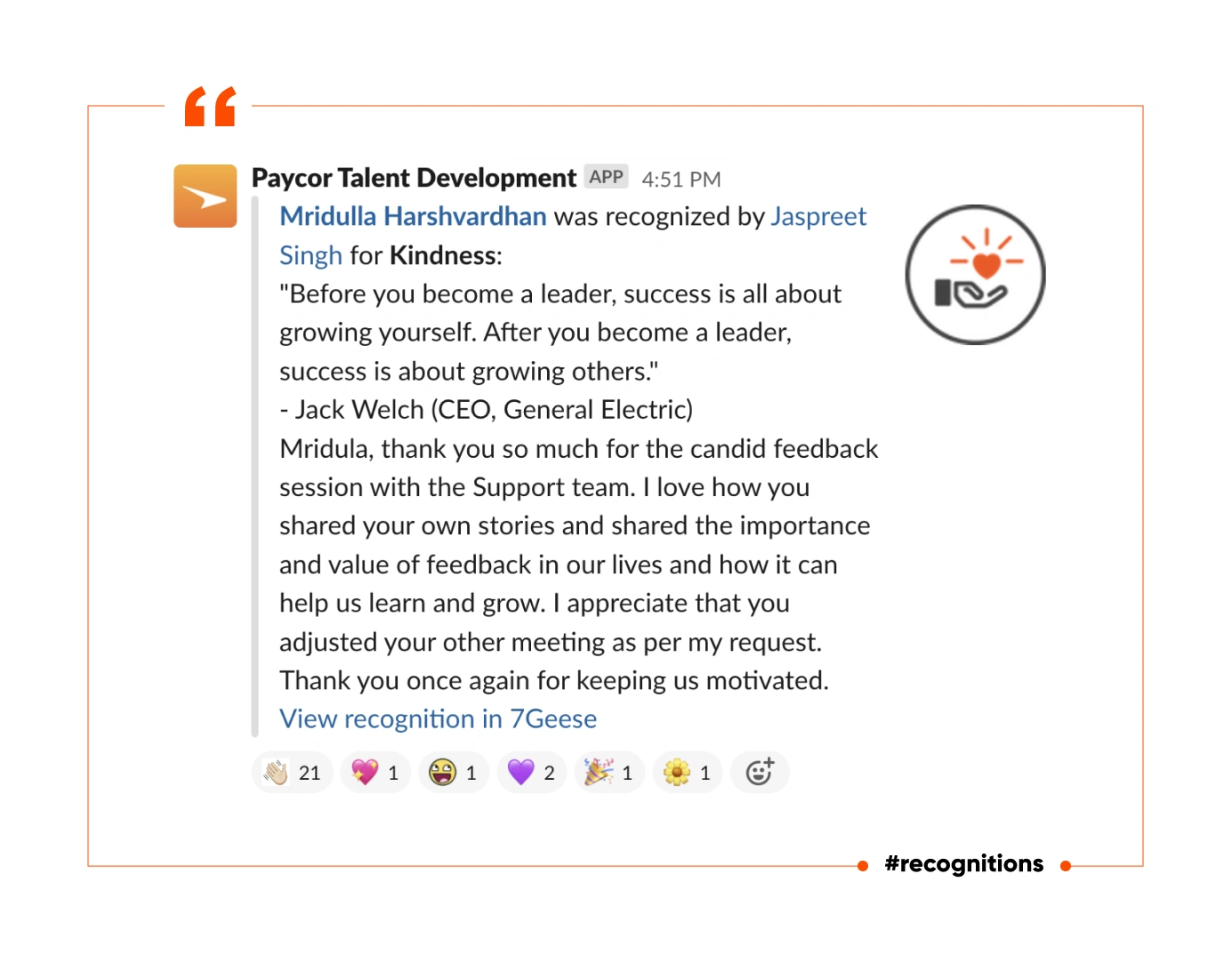 And Learning To Manage Conflicts
Conflicts are a natural part of teamwork and will continue to exist as long as there are differing viewpoints.
During the Conscious Leadership Training—created within Axelerant to train people to become conscious leaders—Mridula shared a fascinating insight.
Project managers, or any manager, is essentially a coach for their team. They support people and ensure their success.
I learned to have challenging conversations with uncompromising empathy, putting myself in the other person's shoes and seeing things from their perspective.
Only then did I begin to truly understand why something bothered a person the way it did.
It's also best to ask relevant questions to everyone involved in a conflict, to get different perspectives, before jumping into deep conversations.
There's Still A Long Way To Go
I've worked hard to get where I'm. And I can unabashedly say: I feel proud of myself.
But I lean towards continuous improvement, which is also a behavioral trait of our core value of Enthusiasm.
I'm still on the same path as I was a decade ago—of growth and learning.
And along the way, I share my learnings with anyone interested, whether through a session on DrupalCon Prague, this article, or a direct conversation through
LinkedIn
.
About the Author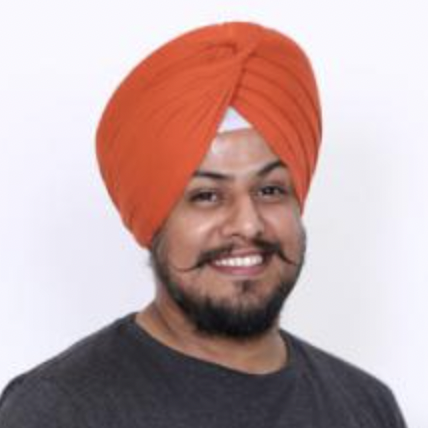 About the Author
Jaspreet Singh, Senior Project Manager
Nickname: Jazz. Family man, obsessed with watching, playing, reading about cricket—if you play a round of "snooker" with him, prepare to lose.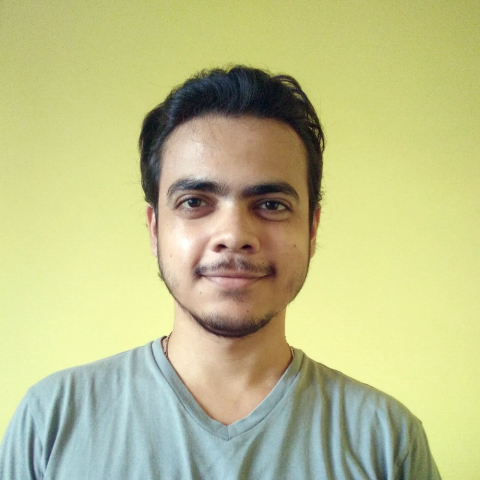 Rohit Ganguly, Content Marketer
Rohit is a content marketer first and a YouTuber second. He loves to interact with animals, feed them, clean his apartment, and spend time with friends and family. Curious by nature, he also enjoys literature, movies, meditation, and calligraphy.