Introduction
A good headless CMS scales with an organization's needs and remains flexible to adapt to changing scenarios. It allows organizations to choose the features and capabilities that matter most.
And Acquia CMS is one such future-ready open-source, composable CMS solution that can help manage digital content and experience. But can it also serve as a good headless solution for you?
Find out the answer to this question here.
Benefits Of Acquia CMS As A Headless Solution
When moving from monolith to Acquia CMS, several technical and business-oriented benefits are experienced. Some of these benefits are:
Meet speed and performance requirements for projects involving multiple channels
Design content and application architecture flexibly
Meet ambitious design requirements by picking the frontend framework preferred for projects
Reduce total cost of ownership of tech stack by decoupling monolithic structures
Modernize the digital presence of an organization
Adapt a user-friendly editorial experience
Streamline content distribution through a single content hub
Improve SEO and content discoverability with ease
Apart from these benefits, research shows that 82.91% of organizations report switching to a headless CMS improved time, budget, productivity, meeting KPIs, and revenue. Considering these benefits, it might seem like an obvious choice to migrate to Acquia CMS.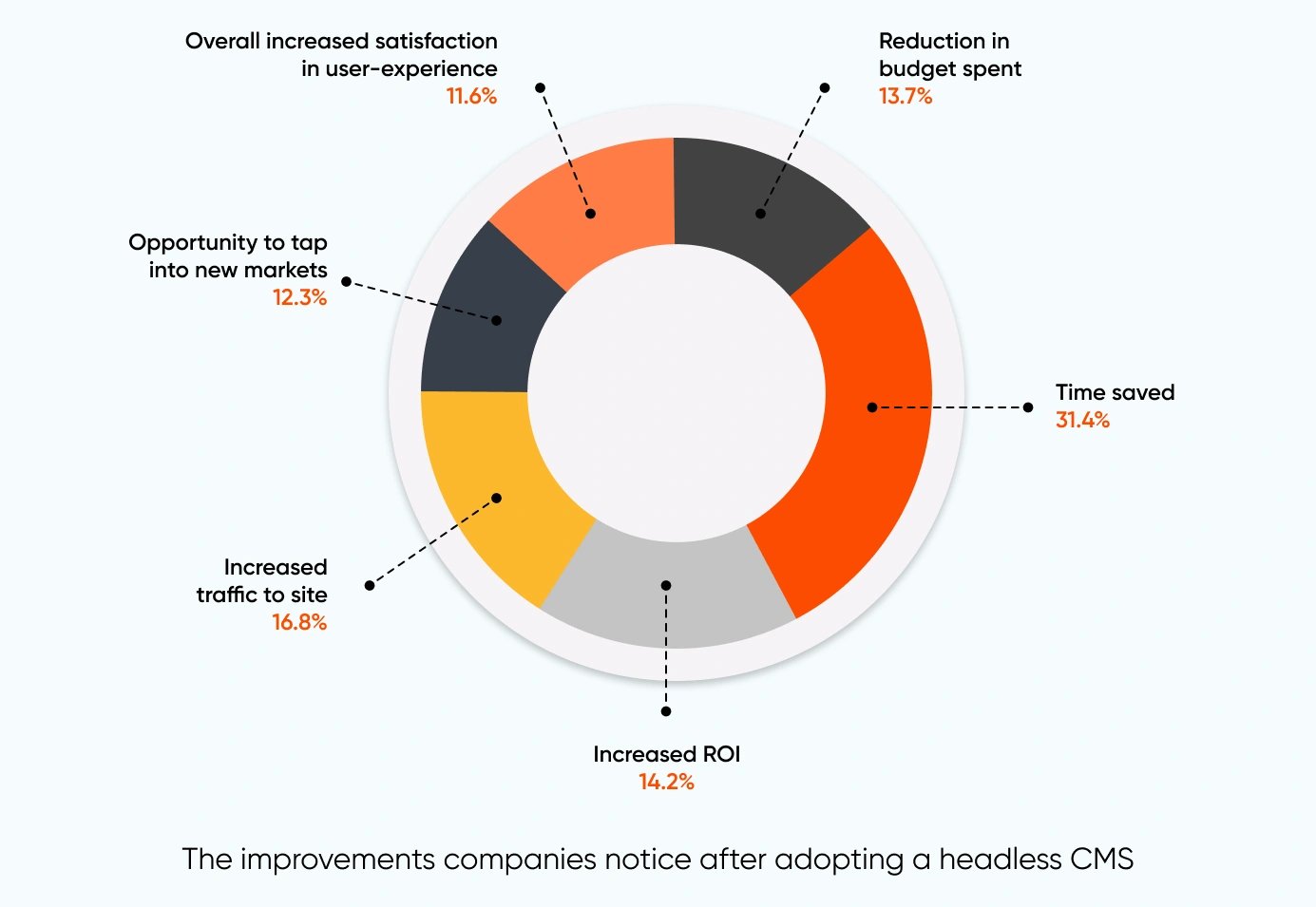 But choosing a headless CMS is not easy. Depending on an organization's key problems and goals, developing a custom solution can be challenging.
Use this checklist to find out if opting for Acquia CMS as a headless solution makes sense for your organization.
The Checklist
Consider the following points while evaluating Acquia CMS as a headless solution.
1. Do you want to modernize your tech stack?
Usually, there are two strategic reasons for moving to a headless CMS: wanting to modernize the tech stack or starting a new digital initiative. If either is true, start by identifying critical problems and goals.
Understand organizational pain points, so stakeholders know what to look for in a headless CMS. This will also decrease the risk of buyer's remorse, overspending, and developing overly complex solutions.
2. What does your content architecture look like?
Acquia CMS is not ideal if content architecture is not built to give API responses within a few moments. API functions like ordering, filtering, and pagination must be present. Also, consider if flexibility is required at the schema and content staging.
3. What type of content delivery performance should you seek?
The API should not under or over-fetch content regarding what is required. Content should be available and cached across several data centers close to the target markets. A middle-layer caching across a global CDN should also be present.
4. What should be the general API considerations?
Management APIs should be used to programmatically manage schema changes, users, and administration activities. A mutation API for writing batch mutations and a well-documented API to reduce overheads and learning curves should be present. APIs should also be able to support localization and internationalization.
5. What editorial & SEO features should you seek?
The headless CMS should be easy to use for content creators and editors. It should also come with features like custom roles, workflows, flexible content models, easy storage of assets, automatic asset optimization, and a rich text editor. Operationally managing SEO by performing tasks like adding metadata and URL aliases should also be supported.
6. Is business flexibility necessary?
Organizations benefit from flexible pricing options based on scaling needs. Opting for support options like account management, community, Service Level Agreements (SLAs), and documentation is a good idea.
7. Should you ensure security, compliance, and privacy requirements?
A modern headless CMS should provide several backup options, including manual backup with point-in-time recovery. This robust infrastructure should be scalable and equipped with security features like Single Sign-On (SSO), audit logs, and IP firewalls to address all security, compliance, and privacy concerns.
8. How should you handle migration?
Handling migration from an existing legacy CMS to a headless CMS would involve balancing between different stakeholders, prioritizing needs, and meeting compliance requirements. Organizations will need professional support to overcome transitional changes and ensure a smooth migration to a composable architecture.
Identify and extrapolate the most pressing issues into requirements for choosing a headless solution. Ensure system performance during peak hours is maintained through auto-scaling and infrastructure capabilities.
9. What does future scalability look like?
Depending on your digital maturity and roadmap, ideate a plan to scale your platform after its successful implementation. Consider factors like security requirements, duration of deployment, and ease of experimentation of new concepts.
10. Should you focus on analytics?
Analytics provides content marketing and business teams with insights to optimize organic traffic, pages, and content performance. While choosing a headless CMS, ensure it has native integrations with Google Analytics or other embeddable analytics frameworks. The platform must also support custom reports that can be used to draw insights for specific problems.
Evaluating Acquia CMS As A Headless Solution
Acquia CMS is a great headless solution that provides unmatched agility and flexibility. It satisfies all the requirements raised in the above checklist and fulfills the need for a truly omnichannel digital content distributor.
With its API-first approach, Acquia CMS also makes for a robust backend repository. Arriva utilized the potential of Acquia CMS as a headless solution to overhaul its digital experience for customers purchasing bus tickets and searching for travel information.
Arriva configured Acquia CMS to serve content through several headless APIs. This allowed a unique customer experience within the web application, where digital retail content was positioned alongside relevant marketing information. The headless APIs were also used to provide content for native apps, which allowed content editors to manage content for multiple client types.
This approach removed the need for the business to run separate marketing and retail platforms and created a seamless customer experience. By implementing this solution, Arriva achieved a 32% increase in year-over-year revenue and 2.6 million monthly users.
Implementing Acquia CMS As A Headless Solution
Acquia CMS makes for a powerful backend repository that can support omnichannel customer journeys and create meaningful digital experiences. The London Clinic, one of England's largest private hospitals, utilized these capabilities to shift to a patient-centric digital experience platform that empowered patients to control their healthcare.
The team put users at the center of everything, including audience research, inclusive design, and behavior-led UX. The shift to the new site improved the conversion from 5% to 9% in 3 months, with a 20% increase in self-pay patient inquiries.
Want to achieve similar results for your business?
Read more to learn how to start using Acquia CMS as a headless application, or schedule a call to speak directly with the experts at Axelerant.
About the Author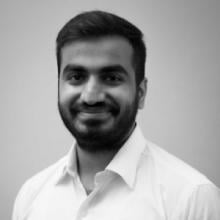 About the Author
Gaurav Kapoor, Senior Drupal Engineer
Gaurav is a storyteller. An Arsenal FC fan, he also enjoys reading Amish Tripathi's works on Hindu Mythology. He has been spending every Friday evening at his favorite bar for more than two years now. Need a dose of sarcasm? He is your guy!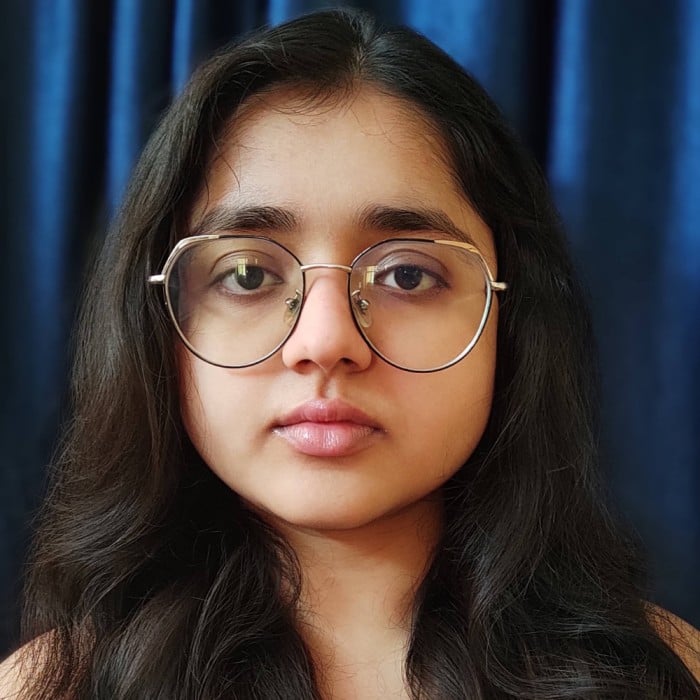 Simran Sethi, Content Marketer
Simran is an avid reader. She is an active runner, who also likes to swim, dance, and sing. For her, the meaning of life lies in the little things. Kindness, passion, and compassion are her life's essential values.