Introduction
Project Management as a service delivery vehicle plays a pivotal role in executing projects using Agile methodology at Axelerant. We are a team of Project Managers (PMs) who execute big and small projects in staffing and support verticals at Axelerant. We are a close-knit team with our independent views but at the same time ensuring that quality is given paramount importance in whatever activity we do individually and also as a team.
We play a delicate role in balancing the customer aspirations and ensuring that the scope, time, and costs are within manageable limits.
We anticipate customer challenges, proactively manage risks, and provide solutions to those concerns in partnership and collaboration with customer success. We give utmost importance to team happiness by understanding their concerns and ensuring those needs are catered to in our customer collaboration and internally within the organization.
Our responsibilities vary based on the nature of engagement. We continuously inspect and adapt to deliver the expectations of the engagement.
Engagement Models At Axelerant
We have three different engagement models at Axelerant - Managed Staffing, Managed Projects, and Flexible Support. Here's a brief overview of each one of them:
Managed Staffing
In this engagement model, our certified people work for you, understanding your project scope and fulfilling your skill gap. We play a pivotal role in the execution of our staffing engagements by coordinating with other service areas in account preparation and make it to the vetting stage. Once the vetting is successful, our team members are placed in your projects. We prepare the engagement playbook and involve the team members and clients by following the guidance outlined here.
Managed Projects
In Managed Projects, we execute projects for you end-to-end from start to finish. With our in-house team, we plan, execute, and deliver the complete project for you following agile frameworks such as Scrum and Kanban methodologies. Based on the nature of the project, we can scale and adapt our engagement to cater to your specific needs. More information on managed projects can be accessed here.
Flexible Support
We provide flexible, customized, continuous, and dependable support services in this engagement model to our clients. We manage multiple support and maintenance projects using this model. Based on your need, we plan, manage, and optimize your continuous delivery pipeline with lower cost and custom SLAs. We create visibility of the work by generating timely reports and share them with you. The detailed process of support engagement is given here.
Service Delivery Is The Nerve Center Of Axelerant
Delivery service as the nerve center of Axelerant operations communicates and collaborates with all the service areas comprising Drupal & Acquia, Support, Front-end, Quality Assurance, and DevOps. We also liaise with the team coach and performance coaches to address the team members' concerns to grow personally and professionally. We also collaborate with our customers every day based on the needs of the project.
We maximize efficiency by coordinating with other service areas based on the issues. We adjust activities around the existing capabilities of an organization for ongoing matters. We focus on what is essential based on priorities.
Aligning To The Core Values Of Axelerant
Openness, Kindness, and Enthusiasm are at the core of everything we do with you and at Axelerant. Transparency aligned with openness is one of the Axelerant values that is of utmost importance for all of us. We are open to receiving and giving timely and actionable feedback and we always strive to continuously improve our technical capabilities, processes, and operations. We recognize and reward the exceptional performance of team members aligned with our core values.
We show gratitude and respect to the team members by actively listening, encouraging, and motivating them. We congratulate them for their achievements and helping them to navigate challenges on personal or professional issues
Team Coaches and Performance Coaches
We collaborate with the team coach and performance coaches to empower team members by identifying skill gaps and schedule appropriate training for their performance improvements. Performance coaches also have scheduled 1-1 with team members every month to understand each team member better and help them based on individual needs. They also develop content to suit the individual needs and train them to excel in their area of preference, be it time management, communications, and interpersonal relationships. Team coach and performance coaches play a predominant role in enhancing team chemistry, team happiness, and team morale within Axelerant.
Agile Practices We Follow In The Implementation
Most of our projects follow Agile scrum methodology, and all the scrum ceremonies are followed religiously, like Daily stand-up, Sprint review, Sprint Planning, and Sprint retrospective during the execution of the project. As Project Managers, we follow empathy in our deeds and actions and ensure this value is percolated to the team we manage. We use JIRA and Confluence to manage and monitor the progress of the project and also various other applications based on the need.
Team Collaboration And Communication
Our project teams comprise team members across the globe who are the team members of different service areas, and it is always a joy to understand different cultures and to work as a team.
We also harness the benefit of getting more creativity in decision-making as a culturally diverse team will bring in different perspectives of looking at the world.
As a service area, we always look at the avenues to give more exposure to our team members during project execution.
We encourage emergent leadership by always looking for opportunities to pass on to our team members, be it the sprint demo, sprint planning, or sprint retrospective, and take a back seat and watch them grow personally and professionally.
We ensure that the quality is not compromised by having internal demos and give them inputs and also encourage them to perform better during the project.
We also conduct Engagement sentiment feedback every week to the team members to know their happiness level in their engagement.
We practice servant leadership and serve our team by performing the role of the scrum master by removing impediments that get in the team's way during the execution of sprints. As servant leaders, we happily share power and put the needs of the team first to help them perform well.
Weekly PM Huddle - A Catalyst To Service Delivery
Agility being the core of the delivery services, we have a team check-in every week to collaborate on various initiatives in our service area and also to plan on the improvements in the process to give an enhanced experience to our customers.
We ensure that we satisfy our customers through early and continuous delivery through sprints. We pay special attention to the good design, technical excellence, and quality of our deliverables. We get feedback and work on that feedback to bring continuous improvement in the delivery services to give an enhanced experience to our customers. As a team, we care for each other and our team meetings are always filled with fun and laughter amidst the serious activities we do.
Each one of us knows that help is around the corner if we are stuck in whatever we do which makes us more productive as we explore uncharted territories to invent new ways of doing work.
About the Author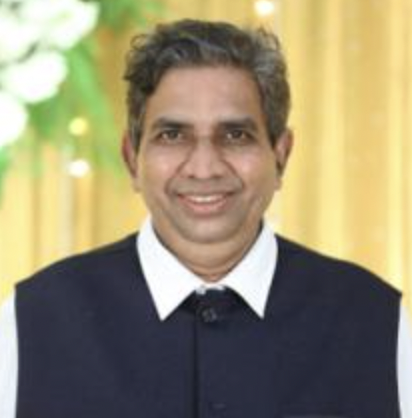 About the Author
Mohan Parthasarathy, Senior Project Manager
A passionate at heart, Mohan likes playing badminton, swimming, exercising, meditating and eating fruits with filter coffee. Two things he absolutely cannot miss: Bathing twice a day and performing 'puja' atleast once every day.