Axelerant DevOps and Site Reliability Engineering (SRE) services can scale your development, save your agency or organization time and resources, and dependably boost efficiency. Our teams are committed to DevOps as a philosophy and we believe that the best way to implement DevOps is by putting together a strong Site Reliability Engineering (SRE) practice. This is what we do for our partners, leading digital agencies and organizations that you recognize, and this is what we can do with you.
Recent Engagements
---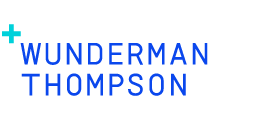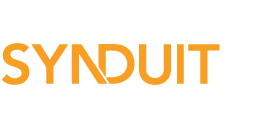 SRE Team Highlights
---
100%
Kubernetes, AWS Certified
30+
Large DevOps Engagements
10+
Dedicated Site Reliability Engineers
Contact Axelerant's SRE team, today.
---

How We Delivered Serverless, Decoupled Drupal In A Hybrid Cloud Environment
We helped a luxury resort client consolidate their different web properties onto a single platform. This enables them to offer their users modern content experiences faster, to market themselves better, and to become more profitable.
Axelerant shows much more professionalism and expertise than others. The client is very happy… we love working with them.

Maggie Tong,

Agile + DevSecOps
Our DevSecOps practice can help your software delivery pipeline. When it comes to development pipelines, security can't come second and our engineering teams focus on this, specifically.

Cloud Migration & Adoption
We have what it takes to migrate your workloads from on-premise to cloud and can help design dev clouds and migrate production loads, including hybrid-cloud setups.

Containers & Orchestration
With a team of CKAs, we have demonstrated our competence in designing fault-tolerant, highly available containerized applications on top of Kubernetes.

Infrastructure as Code
We treat infrastructure as a core component of the application. With programmable entities and tooling, this component can be modularized to create infrastructure across platforms in order to configure resources.

AI/ML Ops
Our teams embrace this new age concept that accommodates ML system construction—from integrations and testing to release, deployment, and infrastructure management.

Performance
We audit and design a cost-effective solution to improve speed at scale. Our teams can hone in on bottlenecks within applications and identify solutions, optimizing application performance, and minimizing downtime.
Clouds

Rapidly and reliably build and deliver products with AWS.

Ship with greater speed, security, and stability on GCP

Plan smarter, collaborate better, and ship faster with Azure.

Deploy and scale seamlessly with DigitalOcean.

Container app management, cluster construction and scaling via Alibaba.
IaC/ Configuration Management

Define and provision a datacenter infrastructure using JSON with Terraform.

Create golden images for multiple platforms from a single source configuration through Packer.

Model and provision AWS resources and infrastructure via declarative AWS CloudFormation.

Automate apps and IT infrastructure simply with Ansible.

Leverage enterprise-grade configuration automation tools in Chef.

Use event-driven automation that connects the cloud providers, tools, and APIs with Puppet.
Containers/Orchestration

Bring ideas to life by conquering the complexity of app development via Docker.

Container orchestrator right form the Docker's very own tooling.

Automate container deployment, scaling, and management with Kubernetes.

Container-centric approach to deliver with a self-service view of IT infrastructure in OpenShift.

Deliver Kubernetes-as-a-service From datacenter to cloud to edge with Rancher.

Deploy and manage containers and non-containerized applications across on-prem and clouds via Nomad.
CI/CD

Leverage a tool built into GitLab for development via continuous methodologies in GitLab CI/CD.

AWS's signature managed pipeline as a service.

Take advantage of plugins to support building, deploying and automating projects with Jenkins.

Easily model and visualize complex workflows with GoCD.

Build management and continuous integration server from JetBrains.
Monitoring & Performance

Power your metrics and alerting with a leading Open Source monitoring solution, Prometheus.

Query, visualize, alert on and understand your metrics no matter where they are stored with Grafana.

Harness observability of your AWS resources and applications on AWS and on-premises via CloudWatch.

Integrate machine data and human intelligence to improve visibility and agility across organizations with PagerDuty.

See where your application is spending time so you can quickly fix issues and feel good about the code you push.

Analyze the structure of the system and how components within them are interconnected by tracing transactions across distributed applications.
AI / ML Ops

detect anomalies, discover root cause, and optimize performance to deploy, monitor and scale services quickly with confidence.

build, train, and deploy machine learning (ML) models quickly with SageMaker.

Accelerate the end-to-end machine learning lifecycle and build and deploy models faster with Azure Machine Learning.

Access a public and private AI repository with one-click deployment for machine learning teams.

Harness a container native workflow engine for Kubernetes supporting both DAG and step based workflows.

Make deployments of machine learning (ML) workflows on Kubernetes simple, portable, and scalable.

How can we implement DevOps for you?
Our Site Reliability Engineering services are delivered through four different service models, depending on your needs, and are scalable per your requirements.

Managed Staffing
Our team members can integrate and collaborate with you or your clients to fill gaps with empowered engineers.

Flexible Support
We provide flexible continuous delivery support which enables our partners to focus their bandwidth and expand their offerings to clients.

Managed Projects
Managed projects can either be collaborative or totally offloaded to our experienced teams led by our certified managers.

Product Engineering
We engineer products from concept to creation for and with partners through five phases: Plan, Develop, Deploy, Test, and Evolve.