Introduction
Experienced Drupal developers are hard to find. There are several challenges, including:


Steep learning curve

Limited talent pool

Specialized skill set requirement
Finding a Drupal developer who is also a cultural fit is another challenge that recruiters often face. If you are experiencing similar challenges, use the checklist below to fulfill your talent gap.
Who Is A Drupal Developer?
Drupal developers specialize in designing, building, and maintaining websites and web applications through the Drupal Content Management System (CMS). Drupal developers are skilled in various technologies like PHP, HTML, CSS, JavaScript, and databases.

There are also different types of Drupal developers.
| | |
| --- | --- |
| Backend Developers | Backend Drupal developers have a strong technical background and are well-versed with server-side logic, database management, and complex coding. They can help extend functionalities of systems through modules and components. |
| Frontend Developers | Frontend Drupal developers specialize in HTML, CSS, APIs, PHP, and Javascript. They utilize Drupal themes to transform designs into features. They also excel in executing responsive design. |
| FullStack Developers | A fullstack Drupal developer has an in-depth knowledge of Drupal's architecture and codebase. They can carry out both frontend and backend development. |
| Support And Maintenance Developers | Support and maintenance Drupal developers are responsible for ensuring the ongoing functionality and stability of websites and applications. They address issues, apply updates, and optimize performance. |
How You Can Hire A Dedicated Drupal Developer
Shortlisting applicants for Drupal development projects need careful consideration such as:
Defining Project Requirements
Outline the scope, features, and functions required for building a Drupal website or app. This step allows recruiters to target Drupal developers with the right skill set.

Evaluating The Budget
Every company has a hiring budget. To arrive at this budget, consider the project complexity, expertise needed, and the tentative timeline.
Selecting The Hiring Approach
There are several methods to hire a developer of choice. These include direct hiring, using recruitment agencies, browsing social media groups, checking Drupal communities, or freelancing platforms.
Crafting Comprehensive Job Descriptions
Create a detailed job post specifying technical skills, soft skills, and industry-specific skills.. Highlight additional requirements specific to the role such as familiarity with Decoupled Drupal, Drupal 10 or Drupal Migration. Depending on the hiring approach, post the requirement on the relevant platforms.
Considering Hands-On Experience
Experience is non-negotiable while hiring a developer. Choose a developer with prior experience of using various Drupal iterations like Drupal 8, 9, and 10. A seasoned developer's familiarity with the codebase will lead to precise project execution.
Evaluating Time And Task Management Skills
Developers often have to navigate tight deadlines while maintaining product quality. Mastering these skills is essential for developers to successfully contribute to new projects.
Assessing The Willingness To Upskill
When considering a developer for your project, it's important to ensure they can dedicate sufficient time, energy, and skills to produce the finest possible outcome. They should also have the eagerness to learn new tools and techniques.
Evaluating Communication Skills
In addition to technical skills, developers must be able to clearly articulate their ideas and potential obstacles. This ensures alignment with the client's expectations and fosters better collaboration with the team.
Assessing Problem-Solving Skills
Proficient problem-solving skills are a cornerstone for any capable developer. It helps them diagnose and resolve challenges such as code snags that inevitably emerge during projects.
Checking Their GitHub ID
GitHub is a great platform to understand the coding style of the developer, their clarity on the subject matter, vision, and skills. Reviewing the GitHub ID of the applicant is useful to understanding their suitability for the project.
Analyzing Community Involvement
A developer's standing within the Drupal community can reveal volumes about their teamwork, collaborative aptitude, and communication prowess. Engaging with the community sheds light on their projects, prior experiences, and expertise. Occasionally, developers might not exhibit extensive interaction with peers but can still demonstrate efficiency through their profile.
Taking The Final Call
Once the developer for a Drupal project is shortlisted, take the final call based on:
Thorough Interviews -

Evaluate technical competence, problem-solving aptitude, and communication skills during interviews. Incorporate Drupal-focused questions and involve a technical expert for deeper evaluation.
Validate References And Portfolios -

Contact provided references and review code samples to assess the Drupal programmer's work quality and alignment with the project's requirements.

Cultural Fit Assessment -

Evaluate a candidate's collaboration tendencies, communication methods, and work styles to ensure compatibility within the existing team's dynamics.

Practical Skills Evaluation -

Assign a Drupal-specific task to evaluate their coding proficiency and familiarity with industry best practices.






Building A Robust Drupal Development Team At Axelerant


In 2022, Axelerant onboarded 21 Drupal developers, and in 2023, we've already welcomed 7 more. When we hire Drupal developer, our approach includes the following steps:
Community Connection: We actively engage in Drupal Slack and Drupal Job communities, connecting with prospective candidates. We also establish long-term connections with them on social media channels such as LinkedIn.
Relationship Building: We foster relationships within the Drupal community across platforms, exchanging insights, and celebrating milestones.
Referrals: Recommendations from trusted sources are pivotal to Axelerant's recruitment team, emphasizing not just skills but also cultural alignment.
Holistic Insight: We explore candidates' Drupal.org profiles, analyzing their past projects, contributions, and certifications.
Open Source Contributions: We evaluate their presence within the Drupal community to gauge their collaboration, community involvement, and affinity for open source.

This approach has helped us onboard some of the finest professionals in the industry, who've helped deliver several projects.
How Axelerant Deployed A Multilingual, Decoupled Drupal Platform In The Hospitality Industry
Collaborating with Wunderman Thomson, Axelerant partnered to assist a luxury resort client in streamlining their content management system. This endeavor aimed to establish a forward-looking solution that guarantees uniformity across all brands. The primary goal was to eliminate redundancy, curbing both development and upkeep expenses.

The innovative platform served to simplify content management, provided users with contemporary content interactions, and empowered the client to engage in more elaborate marketing efforts.

The client leveraged decoupled Drupal 8 to deliver a consistent editing experience and repurposed data between devices to streamline content management. Content updates were uniform across all platforms, eliminating brand inconsistencies. This strategic shift enhanced profitability and bolstered their market positioning.
Fill The Gaps In Your Projects By Hiring Drupal Experts
Need help with hiring a Drupal developer befitting your project? Speak with experts at Axelerant to fill the gaps within your delivery team with our staff augmentation services.
FAQ'S
Are Drupal developers in demand?
Yes, Drupal developers are in demand due to the popularity of the platform for building complex websites, as it requires specialized skills.
Where can I find Drupal developers?
You can find Drupal developers on platforms like Upwork, Fiverr, Freelancer, LinkedIn, and Drupal-specific job boards, and even Drupal Slack communities. You can also opt for staff augmentation to hire Drupal programmers for your projects.
What is the future scope of Drupal?
Drupal's future remains strong with its focus on flexibility, security, and open-source community, ensuring its relevance for building diverse web solutions.
About the Author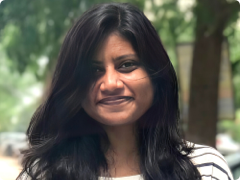 About the Author
Sucheta Biswas, Marketing Coordinator
Nicknamed "Monica" for her culinary prowess and tidiness, Sucheta is an intriguing omnivert. Books are her cherished companions, complemented by nature walks and wildlife photography. She's also a practicing Yogi who loves all things art.